Persistensi Sistem Nilai Dalihan Na Tolu dalam Ruang Rumah Tinggal Masyarakat Batak Perantauan di Yogyakarta
Keywords:
persistence, Dalihan Na Tolu, overseas Batak community, dwelling house
Abstract
Title: The Persistence of the Value System of Dalihan Na Tolu within Residential Spaces of the Overseas Batak Communities in Yogyakarta
The research begins with a community entity moving from old to new residential space. This study focuses on the overseas Batak community who migrated with the urge to achieve hagabeon, hamoraon, and hasangapon. Yogyakarta has become one of the destinations for the migration of the overseas Batak community. The study aims to discover how the Dalihan Na Tolu value system is reflected in the architectural patterns of the Batak community's homes in Yogyakarta. The data sources included physical evidence found in residential homes, reconstructed spatial arrangements based on observations and interviews with individuals who have been displaced from their homeland (specifically Tapanuli, North Sumatra), as well as notes and writings about the history, social, and cultural conditions of the Batak community in Yogyakarta. The gamma map technique was used to analyze the spatial depth level and position of the three functional groups in Dalihan Na Tolu. The principle of Dalihan Na Tolu persists through spatial adaptation, placing hula-hula positions in areas with high connectivity and away from circulation pathways. The persistence of the Dalihan Na Tolu value system is an attitude of respect for hula-hula.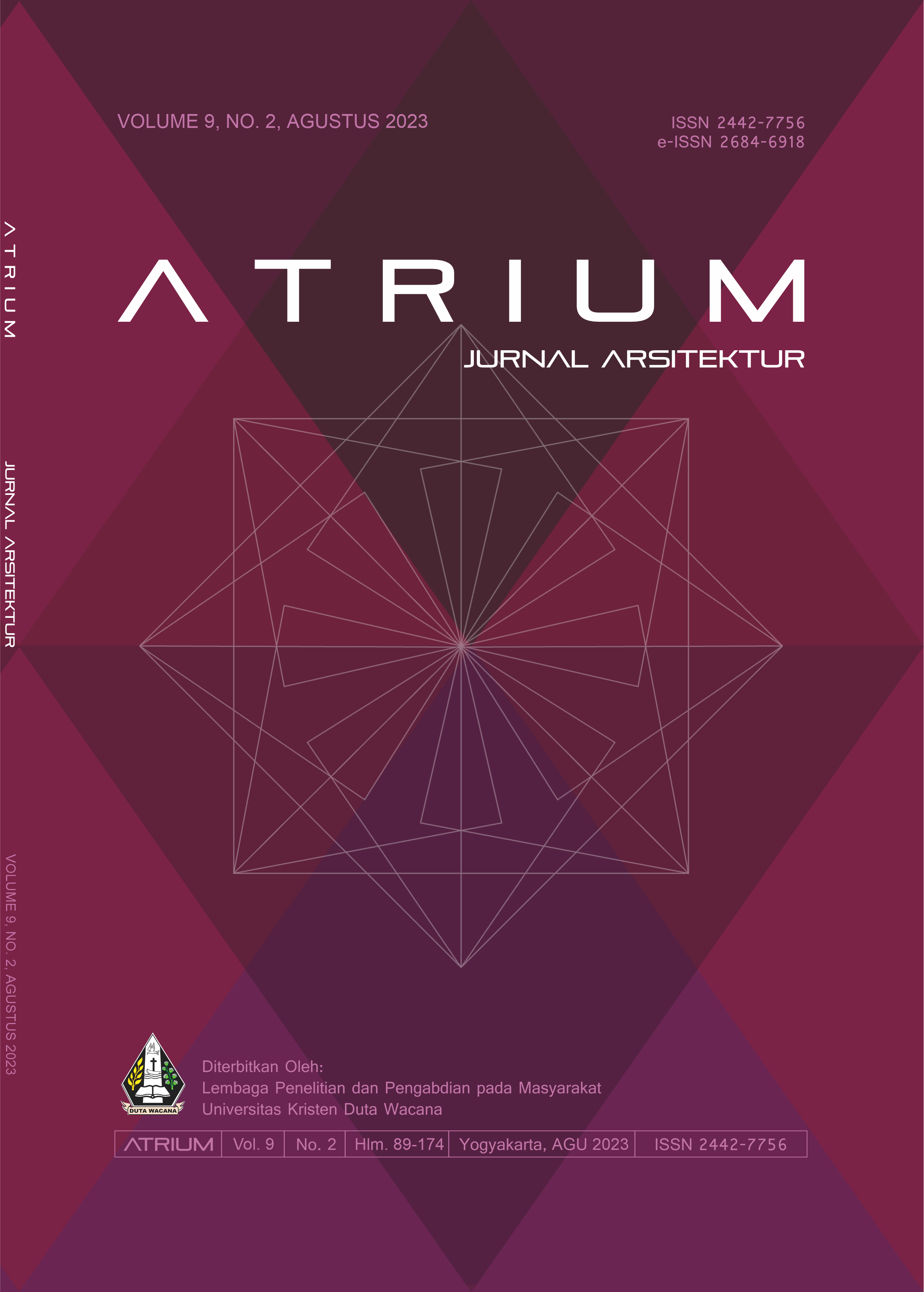 Downloads