PERUBAHAN FUNGSI, BENTUK DAN MATERIAL RUMAH ADAT SASAK KARENA MODERNISASI
Keywords:
function changes, form, material, Sasak traditional house, modernization.
Abstract
Title: Function, Form and Material Changes of Sasak Traditional House due to Modernization
Along with the increasing time and technological development, society's needs will change or evolve, starting from the social and cultural aspects. This will affect the architectural side of community dwellings, including traditional houses. Traditional houses will experience architectural changes starting from the needs of space, activities, social users, and materials as in the study to be discussed, the Sasak traditional house in Lombok, West Nusa Tenggara. Many changes that occur are the function of the living space due to various factors, one of which is the addition of family members. The use of material also experienced a lot of changes due to economic factors and technological factors. Therefore, this study will analyze the changes that occur and their influence on the initial meaning contained in the Sasak traditional house due to various factors at the time of modernization.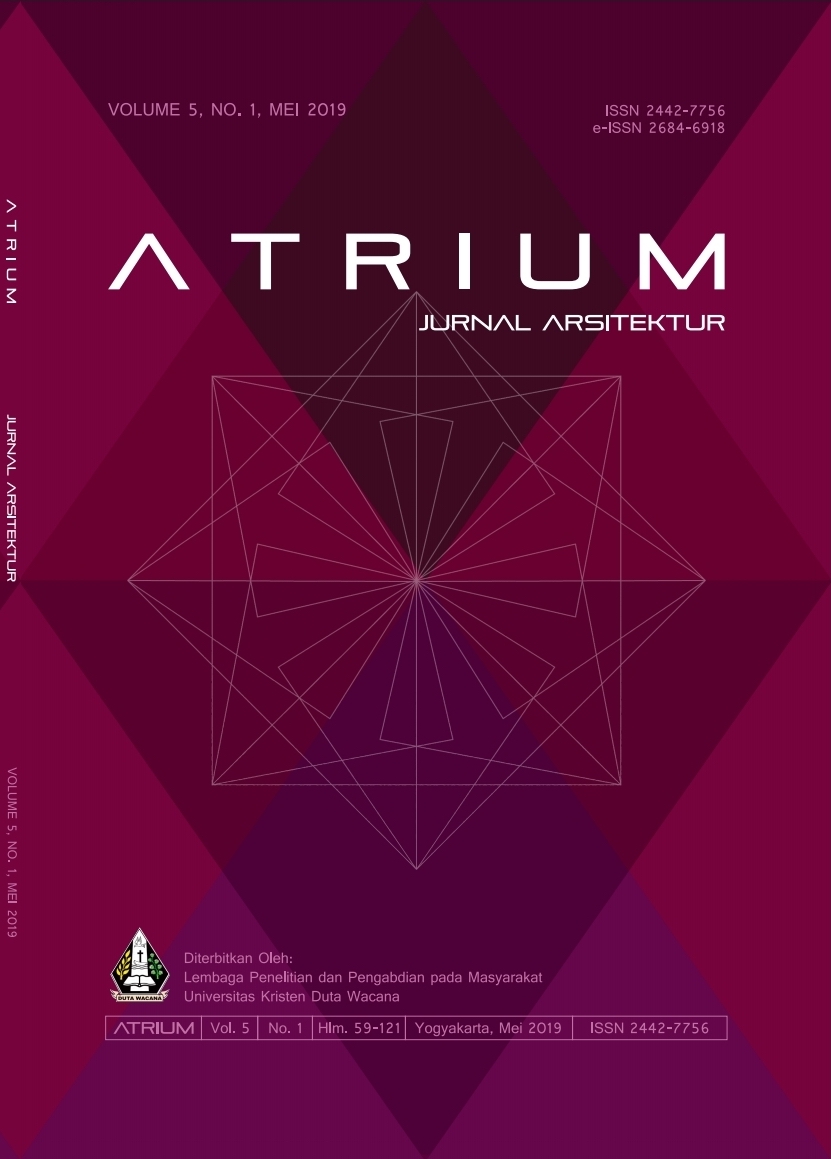 Downloads